CALEDONIAN TRAVELER
Les pistes rythmiques de ce Cd ont été enregistrées dans deux studios différents, un se situe à Santa Fe dans le New Mexico , il s'agit du «Kitchen Sink» de Jono Manson,et l'autre , celui de Rick Ott à coté de Nashville dans le Tennessee, aux USA. Les autres pistes ont été enregistrées avec mon studio portable tout au long de mes rencontres et de mes envies. Je tiens à remercier mon Ami Orville Grant pour les conseils prodigués tout au long de la productions de cet Album , Amy Ames qui m'a bien aidé pour les paroles en Anglais et Doug Jefford pour avoir accepté d'incorporer et de chanter avec moi une de ses chansons . Je dédie ce CD à tout ceux qui m ont aidé de près ou de loin à surmonter les épreuves de ces derniers mois et qui ont su me montrer une partie du chemin qu'il me reste à parcourir ...
The rhythme tracks of this CD have been recorded in two different studios, one in Santa Fe, New Mexico, at Jono Manson's "Kitchen Sink", and the other one At Rick Ott's next to Nashville, Tennessee, USA. The other tracks have been recorded with my portable studio throughout my encounters and my desires. I would like to thank Orville Grant for the advice provided throughout the productions of this album, My Sweet Amy Ames who helped me with the lyrics in English and My dear Friend Doug Jefford for agreeing to incorporate and sing with me one Of his songs.
I dedicate this CD to all those who have helped me, from near and far, to overcome the trials of the past few months and who have shown me a part of the way I have to go ...
Nashville sous la neige
01 - Nashville sous la neige 3.30 ( JL Leroux )
Vocal, Mandoline & Guitare Acoustique: Jean-Luc Leroux,Drums: Patrick McInerney, Basse: Mike Dunbar , Violon : Matt Hooper, Dobro:Al Gol, Pedal steel Guitare: Doug Jernigan Harmonies Vocales ,Orville Grant et Erika Pascal
Caledonian Traveller
03 - Caledonian Traveller 3.30 ( JL Leroux et Amy Ames)
Vocal: Jean-Luc leroux & Amy Ames, Drums: Patrick McInerney, Basse: Mike Dunbar ,Guitare électrique: Danny Parks, Guitare rythmique: Jean-Luc Leroux, Violon: Aaron Till, Pedal Steel Guitare: Doug Jernigan
New mexico
04 - New mexico 3.45 ( JL Leroux )
Vocal, Mandoline, Guitares, Harmonica, Basse: Jean-Luc Leroux, Drums: James Humpfray, Violon: Karina Wilson, Dobro : Dave Devlin
When She sings in the Kitchen
07– She sings in the Kitchen 3.21 ( JL Leroux & Amy Ames)
Vocal: Jean-Luc Leroux & Amy Ames, Mandoline & Guitare Acoustique: Jean-Luc Leroux, Drums : Patrick McInerney, Basse: Mike Dunbar, Violon: Matt Hooper, Banjo: Kelsey Crew
Juliette
08 – Juliette 2.48 ( JL Leroux )
Vocal, Mandoline & Guitare Acoustique: Jean-Luc Leroux, Drums:Arne Baye, Basse: Zeke Severson, Violon: Aaron Till, Dobro: Rob Ickes, Banjo: Kelsey Crew
The Step Rosy Bank
09 - The Step Rosy Bank 4.31 ( Doug Jefford)
Vocal: Doug Jefford & Jean-Luc Leroux, Mandoline , Guitare Acoustique & Basse: Jean-Luc Leroux ,Violon: Karina Wilson


AMY AMES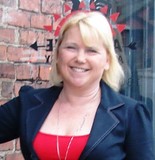 DOUG JEFFORD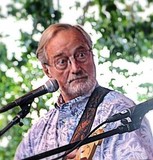 MIKE DUNBAR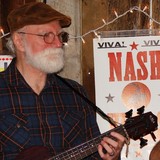 PATRICK MC INERNEY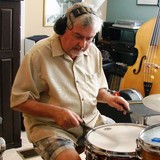 ARNE BEY
KELSEY CREW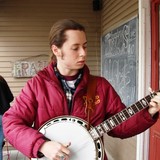 DOUG JERNIGAN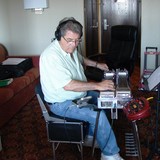 AARON TILL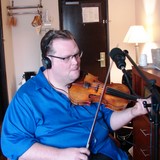 KARINA WILSON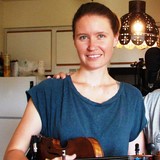 ERIKA PASCAL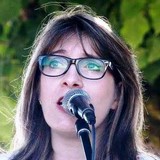 ORVILLE GRANT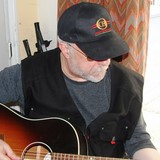 RICK OTT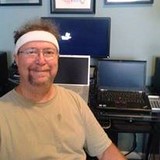 ROB ICKES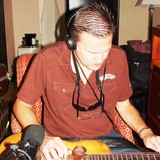 AL GOL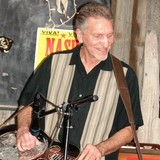 ZEKE SEVERSON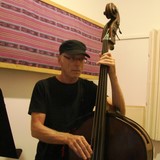 JONO MANSON